International Union of Notaries
The Bundesnotarkammer is a member of the International Union of Notaries (Union Internationale du Notariat; U.I.N.L.).
The U.I.N.L. is the international association of notarial professional organisations of the Latin type notarial system.
The Latin type notarial system is an essential element of the legal systems of continental Europe. It has its origins in Roman civil law and is characterised by the understanding of the notary as a holder of a public office in the field of preventive administration of justice.
The U.I.N.L. aims to promote the cooperation between notaries on a global scale and the notarial function at international level. It ensures a close transnational cooperation and strengthens their independence in order to provide a better service for the citizens.
The U.I.N.L. was informally founded on 2 October 1948 during the First International Congress held in Buenos Aires. Its statutes were formally approved in Madrid in 1950.
International Union of Notaries (U.I.N.L.)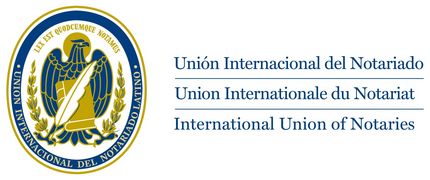 Via Flaminia 158 · Pal. A
I - 00196 ROME · Italy
Phone: +39 6 3208384
Fax: +39 6 36091499